Strategy, Strategy Development and Strategy Execution
A strategy is an integrated set of actions designed to establish and maintain a sustainable competitive advantage
Read this article on: High Quality Business Models.


An M&A strategy is usually about the non-organic portion of a growth strategy or about the divestiture of non-core activities. In this context "transactions" represent no stand-alone value; they are simply tools for implementing the structural change associated with a strategic option – suitable in some situations and not in others.

Obvious?
Not at all!.

Managers initiate acquisitions with an incentive to build size rather than value; corporate boards approve transactions without understanding the organization's ability to execute an upcoming integration; and advisers support a merger when a strategic alliance could solve the issue with a fraction of the risk and investment.

These are just a few examples of poor judgment. They occur because boards and managers have insufficient knowledge of the interface between strategy and M&A – and because advisers focus on methods rather than on underlying client needs.

Consequently, matching the right M&A tool to the actual situation is a key to build lasting shareholder value.
Read about the matching of M&A tools to the proper situation here.

The below illustration is from White Paper #2, which discusses optimal use of the various M&A tools: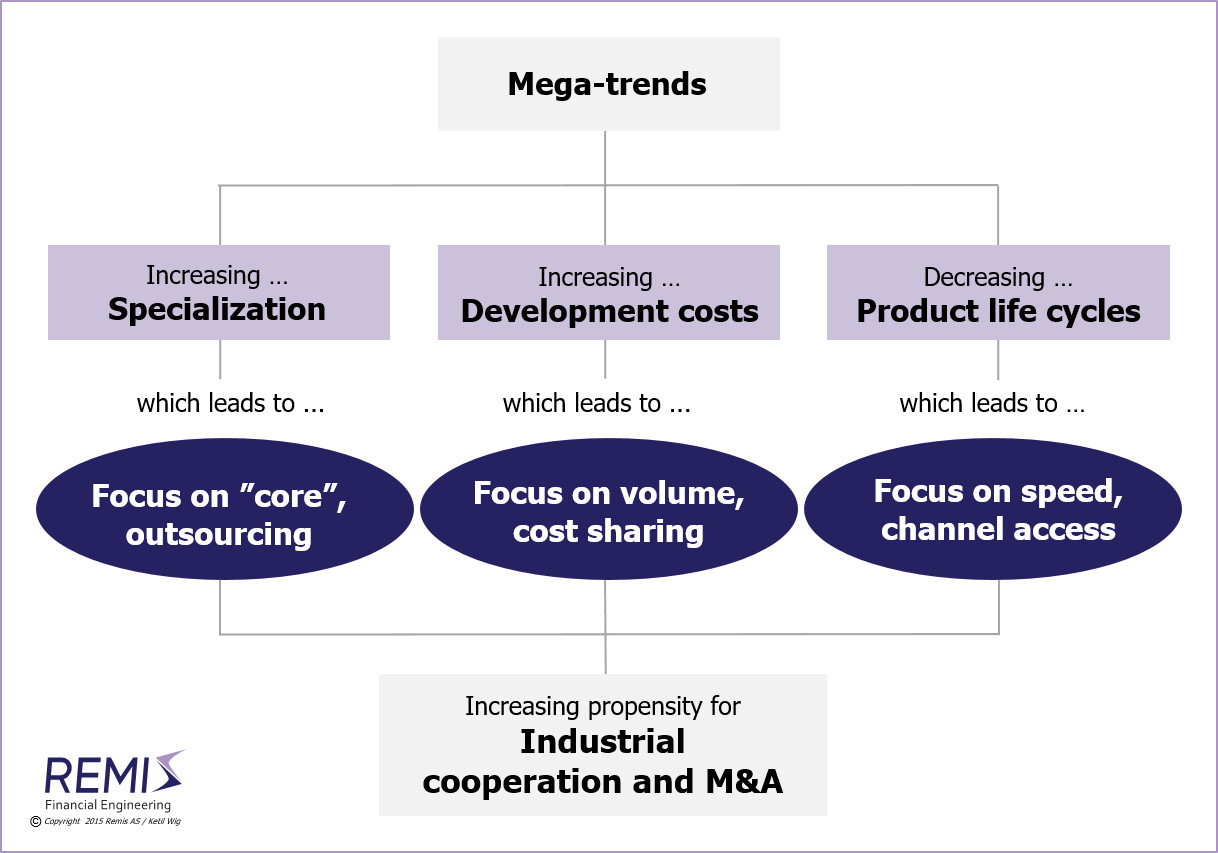 Other Relevant Articles
Also read the separate articles on Developing High Quality Business Models; on Strategy and the proper use of M&A; on Strategic Alliances and Joint Ventures; on Synergies and Poor Judgment; on Financial vs. Industrial Ownership; and on Strategy Implementation and the Lack of Results.

See Download Center: White Paper #2: Strategy - and the Proper Use of M&A Tools; White Paper #3: Strategy and Implementation - and the Lack of Results; or White Paper #9: A 15 Step Recipe for Developing Your High-Quality Business Model.